Building Custom Technology Lightning Fast
⚡️
Create beautiful products faster than traditional development at a fraction of the cost without a single line of code.
Powering these awesome startups
We're product thinkers, entrepreneurs and designers.
Lightning Products is a product innovation studio, on a mission to help clients solve problems by building customised web applications and native mobile apps using no-code tools.
We are bound by our three operating principles.
User problem first, technology second
We always start projects by focusing on the user problem.
Move fast, iterate often
This is one of the key advantages of NoCode. Our team moves at lightning speed, allowing you to learn and iterate quickly.
Do the right thing, always
We will always do the right thing for our clients, fellow humans and the planet. We treat your company like ours.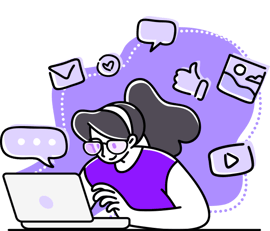 Product Strategy
We will work with you to develop your product strategy and vision which will guide the team on future work. This will include customer research and prioritised product roadmap.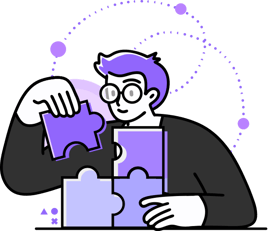 UX/UI Design
Dedicated to understanding your users' problems and finding great solutions to them, our team facilitates numerous rounds of UAT (user acceptance testing) to help improve your responsive web design & native apps and clickable prototypes.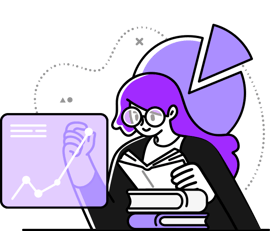 Development
Turn your designs into functional working products with our lightning fast developers. We use a variety of No-Code tools, however, we use Bubble.io complex apps. We do technical architecture, API integrations & plugins, mobile responsiveness, and deployment to the app stores for native apps.
Our Recent Work
We recently built Creative Cards- a tool specializing in AI technology to create unique and personalized greeting card emails for all occasions. Watch this video for more.
Move Fast, Scale Fast.
Setting people up for success is in our DNA, which is why we also offer supplementary education to help clients learn how to build and maintain their own products autonomously.
Explore Courses
Slow is smooth and smooth is fast.
U.S. Navy SEALs
10.0
The Lightning Products team has been integral in helping us launch Sunivo - a very complex web application built in Bubble. As soon as they came on board our efficiency skyrocketed as they brought product management structures, tools, and strategies to the table that we didn't even know existed. This is a mandatory hire if you're serious about building and launching a quality product.
Joshua King, Sunivo
10.0
Dave and the team figured out the problems to be solved better than I did after conducting customer interviews before and during development. The team saved time and money and ultimately built something useful. Unlike other shops they also delivered within the original project budget. I will be using them again.
George Roche, Startup Investor
What is Lightning Products?
Lightning Products is a Product Innovation Studio. We help build custom web applications and native apps. We also offer education to help people learn how to build their own products
Will my application scale?
Yes. The Lightning Products team has extensive experience building scalable products. We will always make sure your product meets your user requirements and is designed to optimise for scale based on our understanding of your vision. Bubble is built to scale and provides alerts and a dashboard to track growing demand, we also provide free in built analytics to all our clients.
How much will my application cost to build?
The cost of each project is a case by case circumstance and is going to depend on key functionality, integration requirements and whether we use our design frameworks or implement custom designs provided by you. Please get in touch with us to discuss your project and we can organise a quote.
Where is Lightning Products based?
Lightning Products was founded in Melbourne but is based on Planet Earth. We have clients all across the world such as Sydney, Melbourne, San Francisco, Mexico and many other locations.
Who owns the IP rights to my application?
Clients own the rights to their concept, application and user generated data created through their app. Lightning Products does retain ownership over IP for pre packaged designs and templates, to discuss this further please get in contact with us.
Is Lightning Products able to support and extend my application as it grows?
Yes, we want you to grow and grow with your business.
If you require ongoing support, development and product management the Lightning Products team is more than happy to determine a package that suits your business needs.
What technology is Lightning Products using for builds?
Lighting Products builds predominantly on Bubble the latest visual programming framework, this allows us to build 5x faster than other agencies which reduces costs and pains for you. Other technology we use include Make, Flutter and Glide.
What are limitations? What can not be built by no code?
There are few limitations to No Code thanks to the extensive tools in our use, as an example there are currently live versions of Uber, Twitter and airbnb built on bubble and no code apps.
Ready to take your project to the next level?